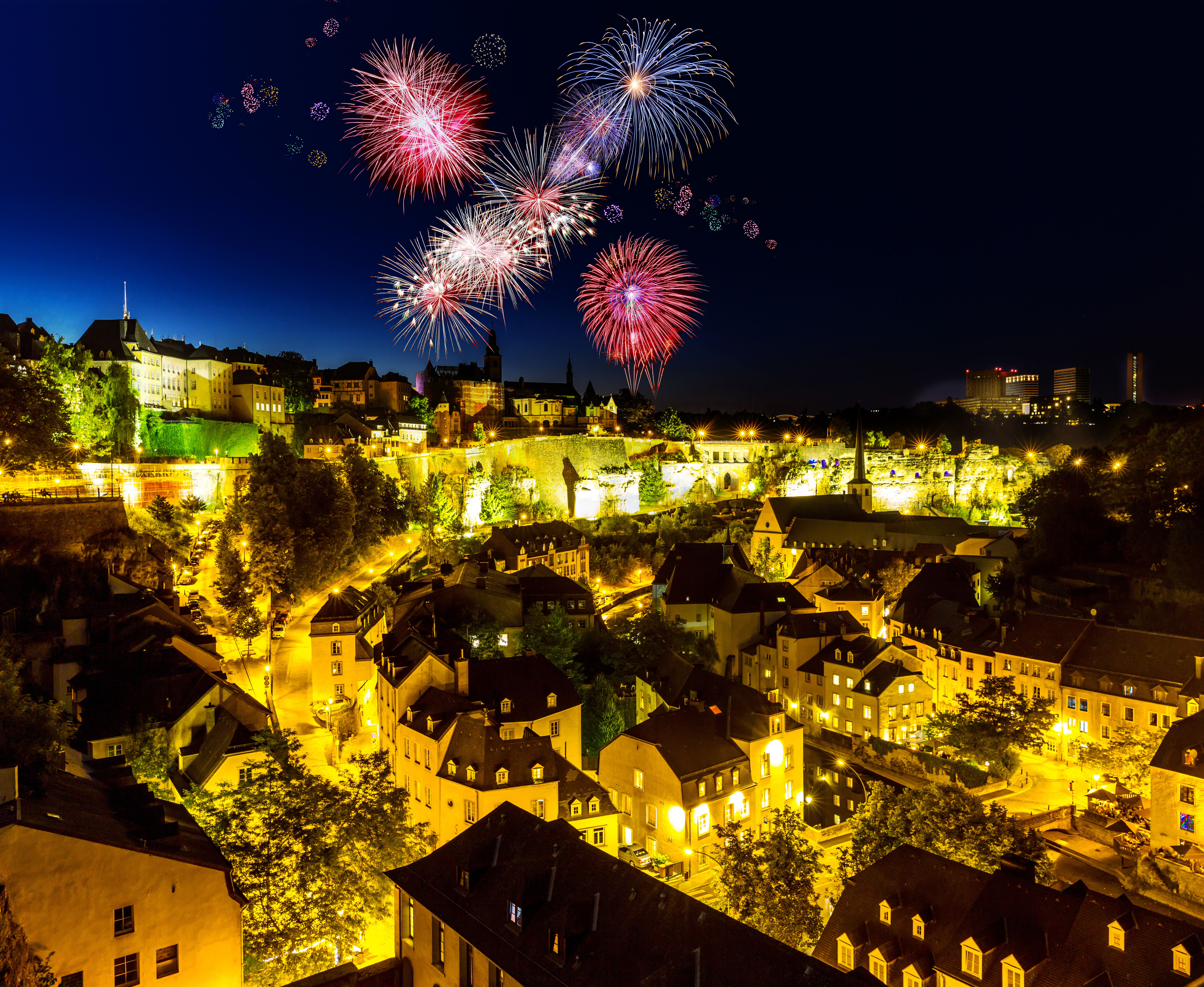 Policy
… Luxembourg is the only Grand Duchy in the world?
… Luxembourg is a founding member of the European Union and home to several European institutions?
… Luxembourg devotes almost 1% of its GNI to official development assistance?
Geography
… Luxembourg is located in the heart of Europe?
… the Grand Duchy of Luxembourg has a capital of the same name?
… the country is, with its surface area of 2,586 km2, the smallest country in the European Union after Malta?
Population
… Luxembourg is the most cosmopolitan country in the world with a population of 170 nationalities, 48% of which are non-Luxembourgers?
… Luxembourg has 3 official languages: Luxembourgish (Lëtzebuergesch), French, and German?
… 99% of the Luxembourgish population is bilingual, most of them speaking at least 4 languages?
Gastronomy
… Luxembourg has the highest number of starred restaurants per capita in the world?
… the only woman in the world to have obtained a Bocuse d'or is a Luxembourger ?
Sport
… four Luxembourgers have won the Tour de France?
… Georges Christen, the "strongest man in the world", holds 23 records in the Guinness Book of World Records
Tourism
… the city of Luxembourg and its fortress are listed as a UNESCO World Heritage Site?
…underneath Luxembourg City, there is 23 km of underground galleries called casemates ?
Education
…Luxembourg has a very diverse international education system?
…the University of Luxembourg is ranked as the 2nd most international university in the world
Culture
… the southern region is actively preparing to become the European Capital of Culture in 2022?
…the animated short film Mr. Hublot, which won the Oscar in 2014, is a Franco-Luxembourg production ?
…Gast Waltzing, the most famous composer and conductor in Luxembourg, is a Grammy winner?
Quality of life
… Luxembourg is the number one country in Europe in terms of safety ?
… Luxembourg has one of the best health care systems in Europe?
… Luxembourg ranks 4th out of 143 countries in terms of quality of life?
… Luxembourg City is among the top 10 most liveable cities for expatriates?
Finances
… Luxembourg is the 1st center of investment funds in Europe and the 2nd in the world?
…69% of European assets invested in renewable energy funds are based in Luxembourg?
…50% of the world's green bonds are listed on the Luxembourg Stock Exchange?
Economy
… Luxembourg has the highest average annual salary of all OECD countries?
… the city of Luxembourg has the highest economic potential out of 468 cities?
… Luxembourg ranks 1st in technological maturity?
… Luxembourg is the first European country to have enacted a law on the exploitation of space resources?
For more information: luxembourg.lu