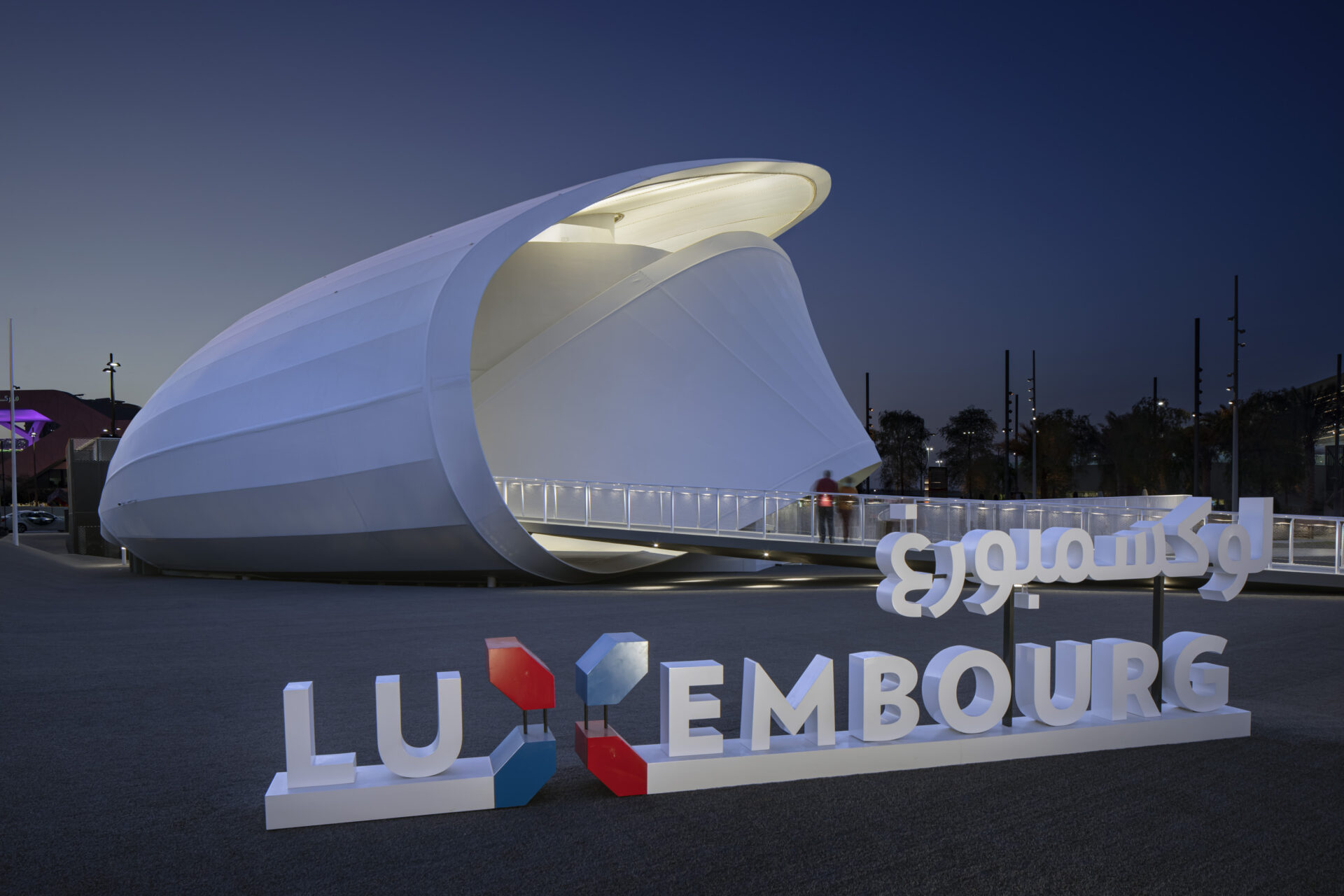 The design chosen for the Luxembourg Pavilion is the result of a transparent and open call offered by the project's leaders. The teams were invited to offer a global vision of Luxembourg under the theme "Resourceful Luxembourg".
The call for projects procedure was launched on January 17th, 2017, and was closed on April 7th, 2017 following the announcement that a consortium of architects and scenographers had been selected. The ultimate winner who was selected to implement the project was the METAFORM architecture studio.
The Luxembourg pavilion has a shape based on the idea of ​​the Möbius ribbon, an infinite form, like the circular economy, but also a symbol of openness and dynamism.
Upon entry, visitors are guided from the entrance to the floors from where the exhibition will begin, including an ambulatory scenography, presenting the country in five aspects:
diverse
connecting
sustainable
enterprising
beautiful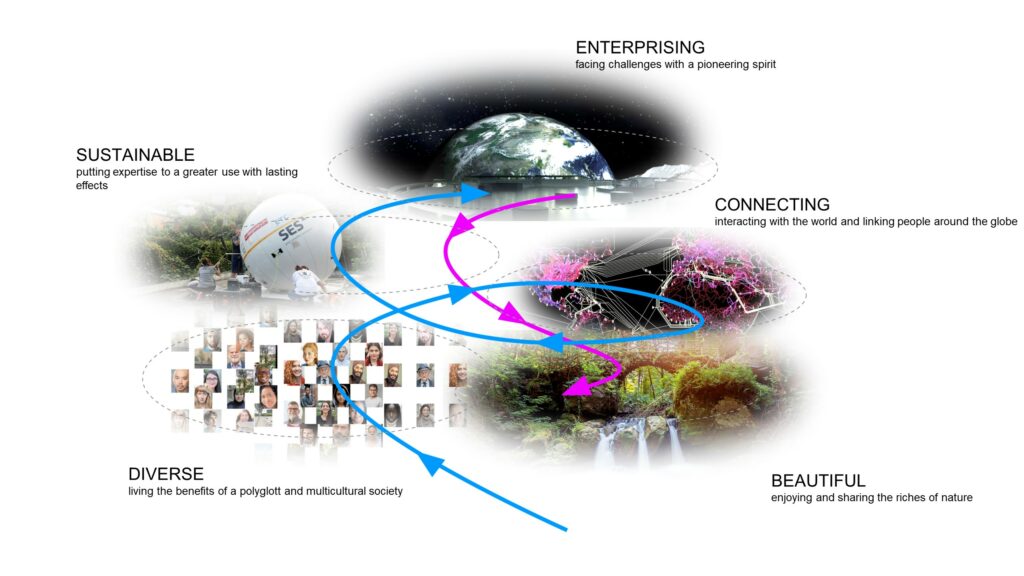 This scenography, developed by Jangled Nerves shows what animates the country and its inhabitants, gives general information on the country, the different sectors of the economy, as well as everyday life.
Click here to have a glimpse of what the scenography will look like
From the highest point of the pavilion, visitors can choose to descend to the ground floor via the stairs or a giant slide, a nod to the "Schueberfouer".
On the ground floor, they discover the shop and the restaurant.
The pavilion comes with a meeting room, "Melusina", which takes its name from the founding myth of Luxembourg.
The pavilion has a width of 50 meters and a height of 21 meters. The gross constructed area will be 2.100m2 (13,900 m3) on a 3.500m2 site.
With its 3 floors, the pavilion will have a capacity of 500 people.
The average journey time is estimated at 15 to 20 minutes.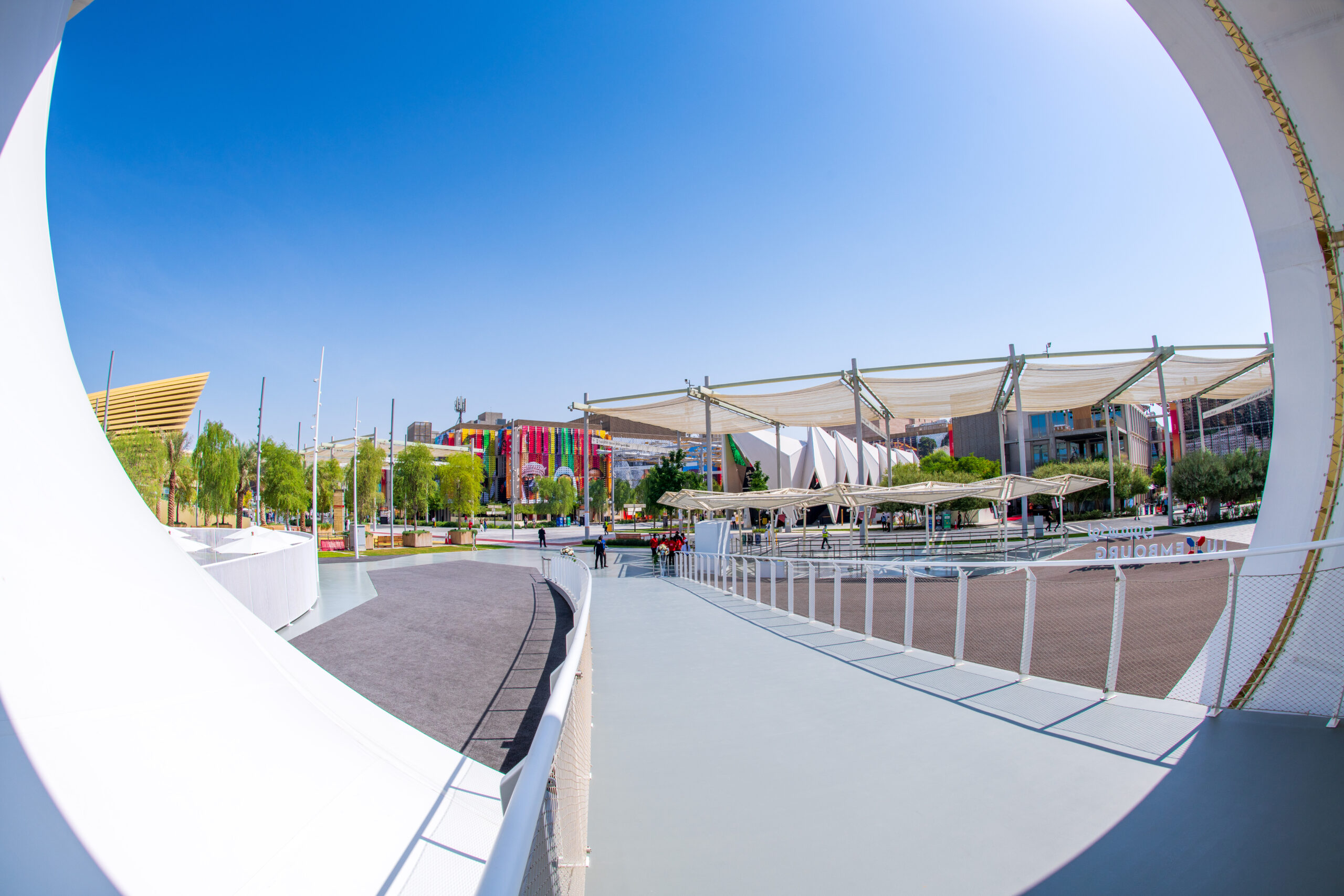 ---