2021-10-13
Meet the Luxembourg Pavilion team in Dubai: Maggy Nagel
"Coming together is a beginning; keeping together is progress; working together is success."
We're excited to introduce you to the people working at Expo 2020 Dubai. During 6 unforgettable months, they'll assure that the message of the Luxembourg Pavilion resonates in all its vibrancy.
Today, you'll meet Ms. Maggy Nagel, Commissioner General, President of Luxembourg @ EXPO 2020 DUBAI.
1 – What is your role in the project of LUXEMBOURG @ EXPO 2020 DUBAI?
I am the Commissioner General of the Luxembourg Pavilion and President of the GIE Luxembourg @ EXPO 2020 DUBAI. It is a role that I particularly enjoy since it involves working with people and handling the human part of Luxembourg at EXPO 2020 DUBAI.
Since the very beginning of my role as Commissioner General, I kept putting emphasis on the importance of coming together.
In addition to showcasing Luxembourg's Resourcefulness thanks to 5 thematic sections (Diverse, Connecting, Sustainable, Enterprising, and Beautiful), it was very important for me that the human factor plays a major role in the concept of the Luxembourg Pavilion and this before and during the entire duration of Expo 2020.
2 – What motivated you to take on this project?
I was approached by the government to become the Commissioner General of Luxembourg at EXPO 2020 DUBAI and I was immediately excited about the project. After being nominated by the government, I started looking for partners and sponsors who will support us until the end of the Expo.
I was given a lot of freedom so that I could plan this project according to my perspectives of how to present Luxembourg at EXPO 2020. It was unthinkable for me to do this project alone, that's why I took the feedback of many people onboard.
It was crucial that the citizens of the Grand Duchy of Luxembourg can identify themselves with the Luxembourg Pavilion at EXPO 2020 DUBAI and this could only be achieved by integrating as many perspectives and ideas as possible from people with very different backgrounds in Luxembourg.
To achieve this, I organized and participated in countless meetings, workshops, and conferences which brought people together to create a concept that will put Luxembourg on the map during and after EXPO 2020 DUBAI. During these gatherings, we collected ideas and input on how a Pavilion at a World Exhibition can represent Luxembourg in the most innovative and dynamic way.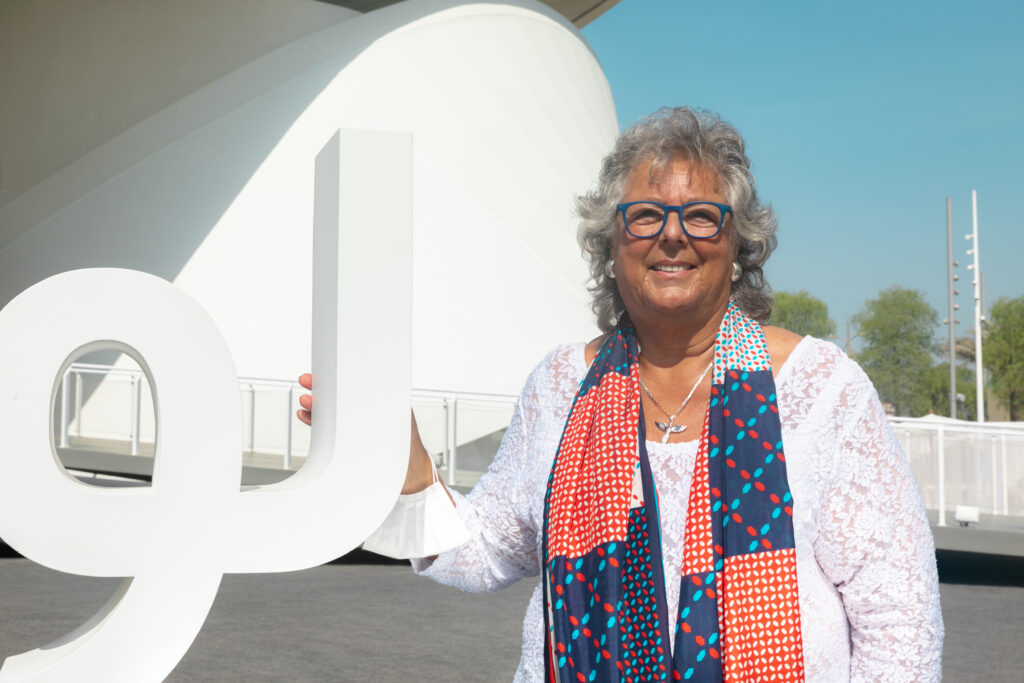 3 – How does a day at LUXEMBOURG @ EXPO 2020 DUBAI look like?
In my role as Commissioner General, I get to wear many different hats. On one hand, I am present in Dubai, but I am also organizing many conferences in Luxembourg to keep the momentum of the Luxembourg Pavilion at EXPO 2020 DUBAI.
Furthermore, it was important to make Luxembourg's presence at the Expo as inclusive as possible. Indeed, we had to acknowledge that not everybody will be able to come to the Expo. That's why we opted for an engaging social media strategy, absolute inclusion of the media, and the creation of a roadshow that takes a 360-degree virtual tour version of the Pavilion through Luxembourg.
I am glad to see that the project of Luxembourg @ EXPO 2020 DUBAI is extremely diversified. This was also one of the requests of our sponsors and partners. Therefore, I see the Luxembourg Pavilion as a unique chance to position Luxembourg on the world map.
4 – What is your favorite aspect of working for LUXEMBOURG @ EXPO 2020 DUBAI?
I don't see it as work. It's an enormous pleasure, an honor, and a satisfaction to see how alive the Pavilion is now.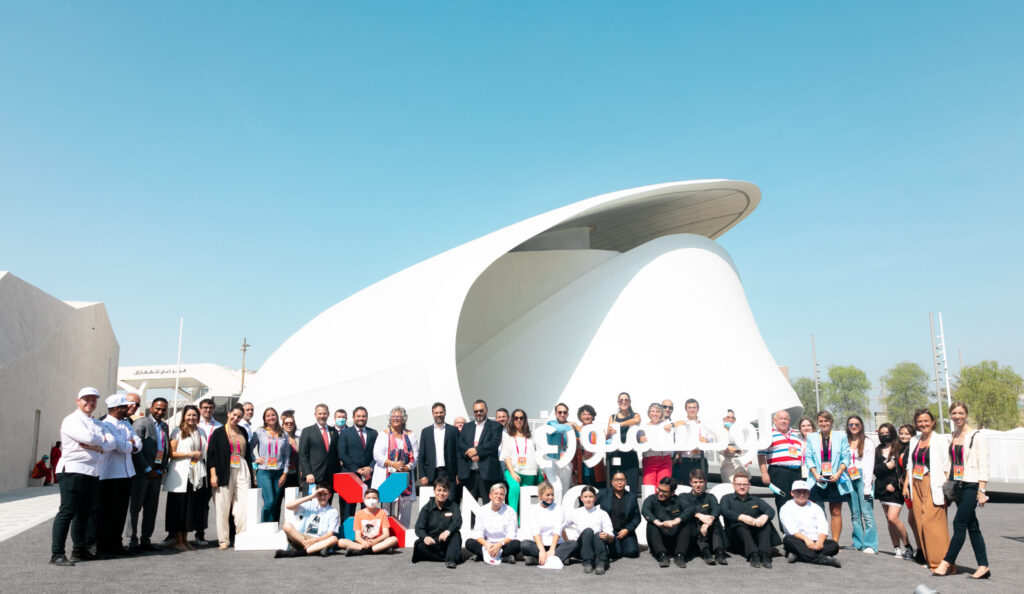 5 – What is your favorite part of the Luxembourg Pavilion?
My favorite part of the Luxembourg Pavilion is the teamwork behind the scenes and how the visitor is included in the entire concept. Besides this, I am particularly fond of how we achieved to create a coherent presence of Luxembourg at EXPO 2020 DUBAI.
Our theme of "Resourceful Luxembourg" runs through the entire concept like a red thread: from the architecture by METAFORM and the scenography by JangledNerves to the gastronomic and cultural components of the Luxembourg Pavilion. We managed to showcase in a dynamic way where Luxembourg comes from and where we want to be in the future.
I wanted visitors to experience the Luxembourg Pavilion with their 5 senses. The sight will be appealed to by the pavilion's architecture and scenography. During the visitors' exploration journey, they'll listen to the sounds of the Luxembourg Philharmonic Orchestra and touch digital elements of the scenography. By the end of the tour, they'll enjoy the smell of Luxembourg's lush woods and the giant slide (a nod to our traditional fair dating back to the Late Middle Ages) will take them to the pavilion's restaurant where they can enjoy Luxembourg fusion cuisine prepared by our Michelin-starred chef Kim de Dood. It was very important to me to showcase that the country's so much more than technology!
However, it's the people who bring the pavilion to life. In the age of technologies and social media, it was important to me to put the human being in the center of the visitor's experience. That's also why we gave much importance to a warm welcome to every single guest by our skilled staff.
6 – What is the most important lesson you have learned during your time working for LUXEMBOURG @ EXPO 2020 DUBAI so far?
You can't take on such a large project alone. It takes a dedicated team with motivated people that are ready to represent Luxembourg in Dubai.
When I started working on the project of the Luxembourg Pavilion at EXPO 2020, I had a very different perception of the country. Now I am particularly glad to see how over the years of preparation, the ties between the UAE and Luxembourg grew closer and stronger.
7 – Any special events you're particularly looking forward to?
Every day in the Pavilion is different and enjoyable. The calendar is sprinkled with many events; however, the month of January will certainly be a highlight since our National Day is celebrated on January 23rd, 2022.
8 – What can EXPO 2020 DUBAI do for our future?
Especially the youth participating at EXPO 2020 DUBAI will benefit from Luxembourg's presence at this world expo. That's why we decided to include students from École d'Hôtellerie et de Tourisme du Luxembourg, volunteers from Luxembourg, and young, local staff.
Particularly as a small country, it is extremely important to be present on the international stage. World exhibitions are a unique occasion to put a small country like Luxembourg yet stronger on the map. In that context, it is relevant to note that world exhibitions need to be adapted to the cultural differences of the host country.
World expos play an essential role in bringing people and countries together to work on tomorrow's challenges. And if Luxembourg stops participating in human gatherings, then we risk becoming a poor country.
---