2021-10-01
Opening Day: Luxembourg Pavilion at EXPO 2020 opens its doors
Luxembourg Pavilion has officially opened its doors at EXPO 2020 DUBAI.
From the 1st of October 2021 until 31st March 2022, visitors have the opportunity to experience Luxembourg's resourcefulness, as well as its commitment to provide innovative and sustainable solutions to the challenges of tomorrow.
The opening is the highlight of a journey that started five years ago when Luxembourg was the first country to formalize its participation at EXPO 2020 DUBAI. The team that has worked the last years to provide the best experience for the visitors is excited to welcome people from all over the world in the coming 6 months.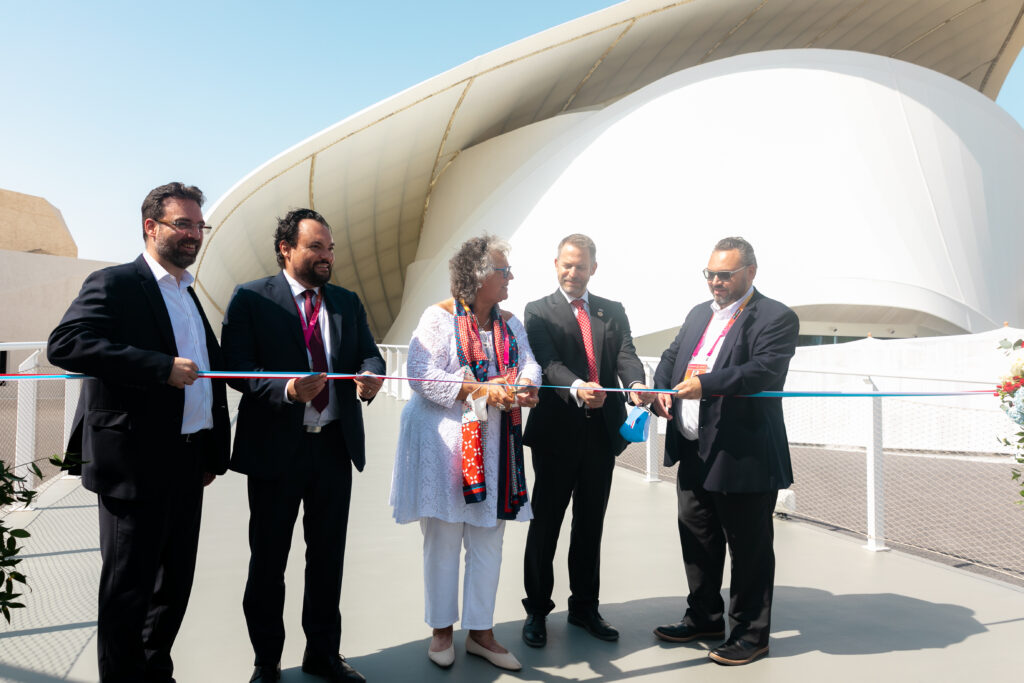 Commissioner General Maggy Nagel pointed out the excellent work done and congratulated the team on the morning of the official opening. In the name of the GIE Luxembourg @ EXPO 2020 DUBAI, she expressed gratitude to the sponsors and partners of the Luxembourg Pavilion.
The ribbon-cutting ceremony marked the official opening of the Luxembourg Pavilion at EXPO 2020 DUBAI in presence of Luxembourgish and international media. The Luxembourg Pavilion's first visitor was greeted with a goodie bag filled with branded souvenirs from the Luxembourg Pavilion.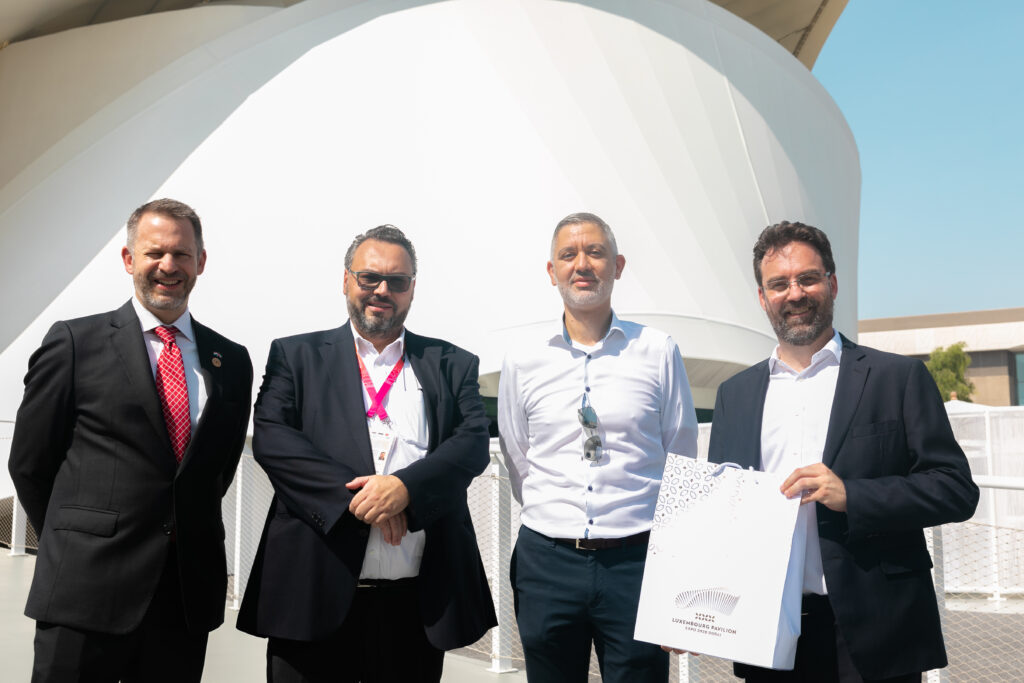 On its first day, the Pavilion welcomed almost 3,000 visitors who had the opportunity to see a comprehensive view of Luxembourg as a country, its openness, and dynamism thanks to the scenography's 5 sections: DIVERSE, CONNECTING, SUSTAINABLE, ENTERPRISING, and BEAUTIFUL.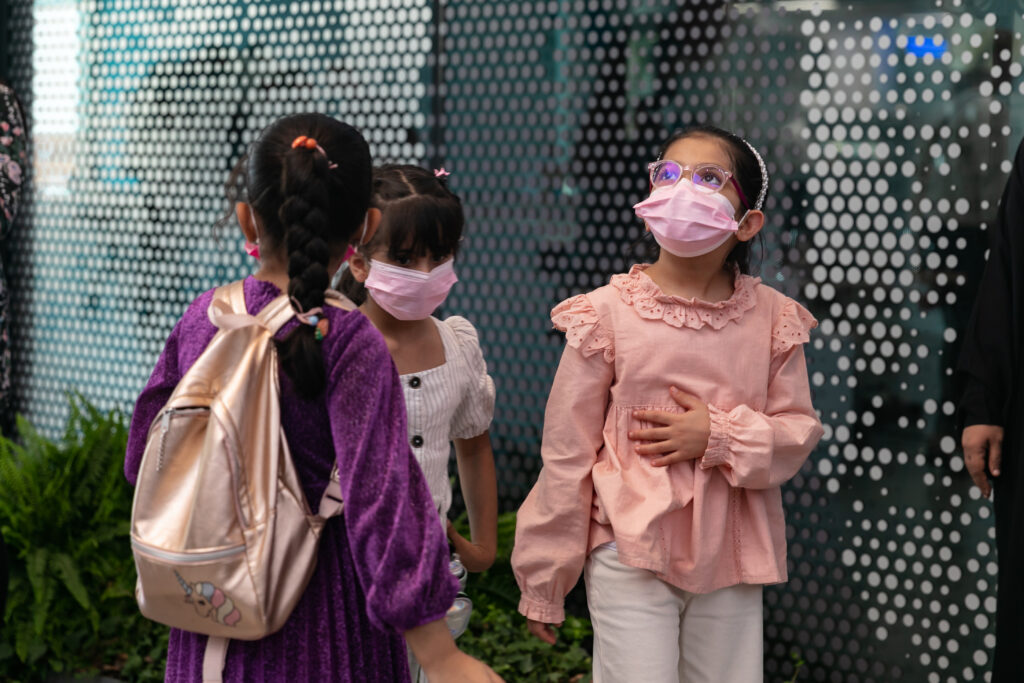 Positive reactions from the guests of the Pavilion and users of social networks were directed at the fact that Luxembourg's resourcefulness was showcased in an unexpected way.
The world pays special attention to this year's EXPO, aiming to increase international connections and investments. It is particularly significant given that in the years of the pandemic, EXPO 2020 DUBAI is the first global event of its kind to be open to visitors. Themed ''Resourceful Luxembourg'', the Luxembourg Pavilion will showcase the efforts towards continuous reinvention, circularity, and versatility.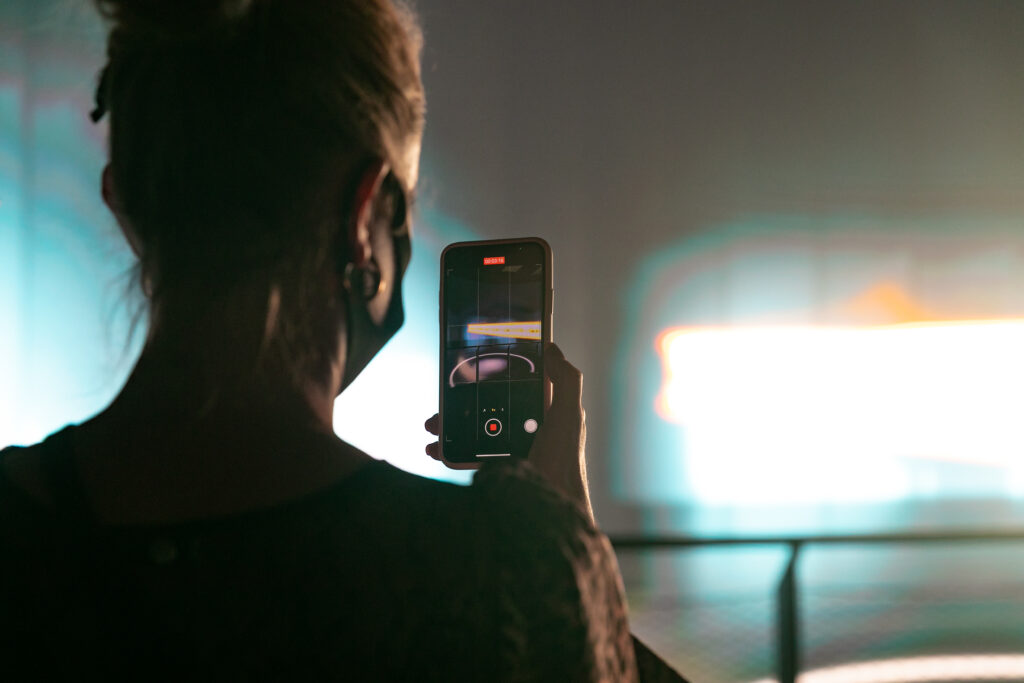 Don't miss the chance to experience the journey through the resourcefulness of Luxembourg at EXPO 2020 DUBAI.
---