2021-08-17
Meet the partners: SES
SES is a global company that delivers content and connectivity services around the world. The company delivers content to more than 1 billion people worldwide, more than any other company. They also bring reliable and secure connectivity to 7 out of the 10 global telco operators, leading cruise operators, and governments globally.
And while they have offices around the world, they are firmly rooted in Luxembourg – SES was founded and headquartered in Luxembourg for the last 35 years.
Let's have a closer look at the partner of LUXEMBOURG @ EXPO 2020 DUBAI.
What is your motivation to be a partner of the Luxembourg Pavilion at EXPO 2020 DUBAI?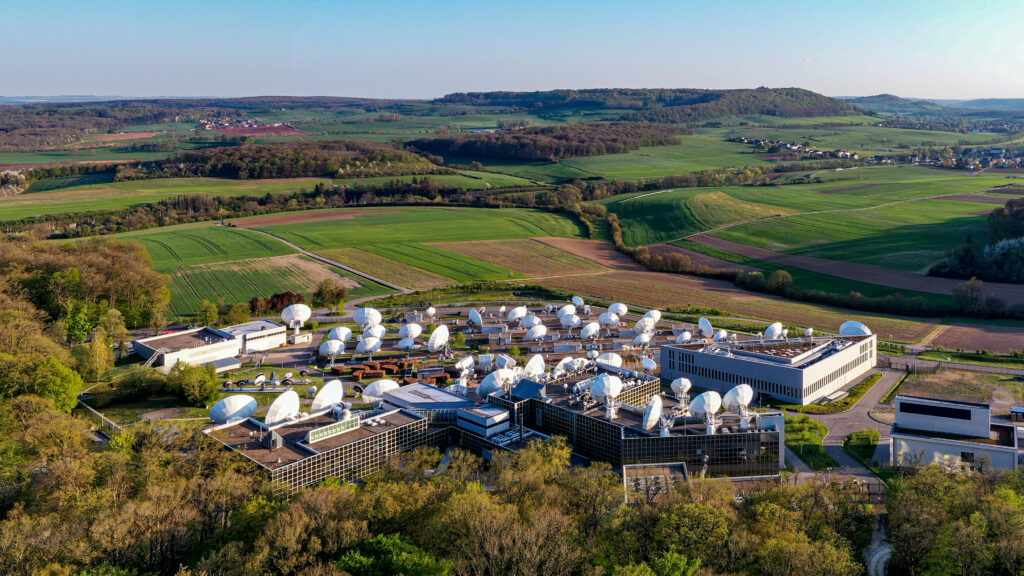 1) SES is firmly rooted in Luxembourg and is proud to be supporting the country's efforts
We are grateful for the support given by the Luxembourg government when we were a start-up back in 1985 and are very proud of the space initiatives that the country has been undertaking in the last five to 10 years. Whenever possible, we have been part of the country-led space initiatives as we would like to show the same support to start-ups in the country.
SES has already supported Luxembourg at the other World Expos in the past, and we understand the positive impact of showcasing the country and what it can offer to the international community.
Being a partner to Luxembourg for another World Expo, this time in Dubai, was only a natural move for us. It's a great privilege to join in this effort with two other pavilion partners – POST-Luxembourg and Luxembourg Chamber of Commerce, as well as other local contributors.
Luxembourg is shaping the future of space through supporting innovation and business and is home to a thriving and constantly growing space sector. These developments mean more resources and more opportunities – for the industry itself and eventually for the users in the entire world!
SES and Luxembourg have a common story of a daring pioneer, innovator, and entrepreneur. As a company, we have a bold vision to do the extraordinary in space to deliver amazing experiences everywhere on earth by distributing the highest quality video content and providing seamless connectivity around the world.
We are immensely humbled and proud to continue being associated with Luxembourg and the best it can offer to the world.
2) SES's values align with the key topics and theme of the pavilion
When we learned that the Luxembourg Pavilion project explores connectivity among key topics, we were absolutely delighted as "connecting" is something SES as a company feels passionate about.
When SES first started, we revolutionized satellite broadcasting, but in the last 10-15 years realized the growing need for connectivity and have been transforming our business and innovating to also address this worldwide connectivity demand.
3) The Expo coincides with the time where SES as a company is bringing a lot of never-seen-before innovation both in space and on land
Coincidentally the Expo matches a very important time for SES itself as we are launching our second generation of non-geostationary satellites. Known as O3b mPOWER, this constellation of 11 satellites is built on the success of our current constellation, called O3b.
This upcoming constellation will bring a lot of throughput and flexibility in terms of the connectivity services that are delivered to companies and governments worldwide.
Especially in underserved parts of the world, we expect O3b mPOWER to push uptake in cloud-based services, enable deployment of 5G, bridge the digital divide and enable digital equality in various geographies.
O3b mPOWER is also a groundbreaking innovation with a positive impact on the ecosystem and the broader industry. We introduced new software and resource management innovations. The system has also a fully digital payload and unprecedented levels of automation.
It delivers scalable, flexible, and intelligent connectivity – in time to meet the world's demand for next-generation networking.
What are your objectives/goals/expected outcomes of your participation?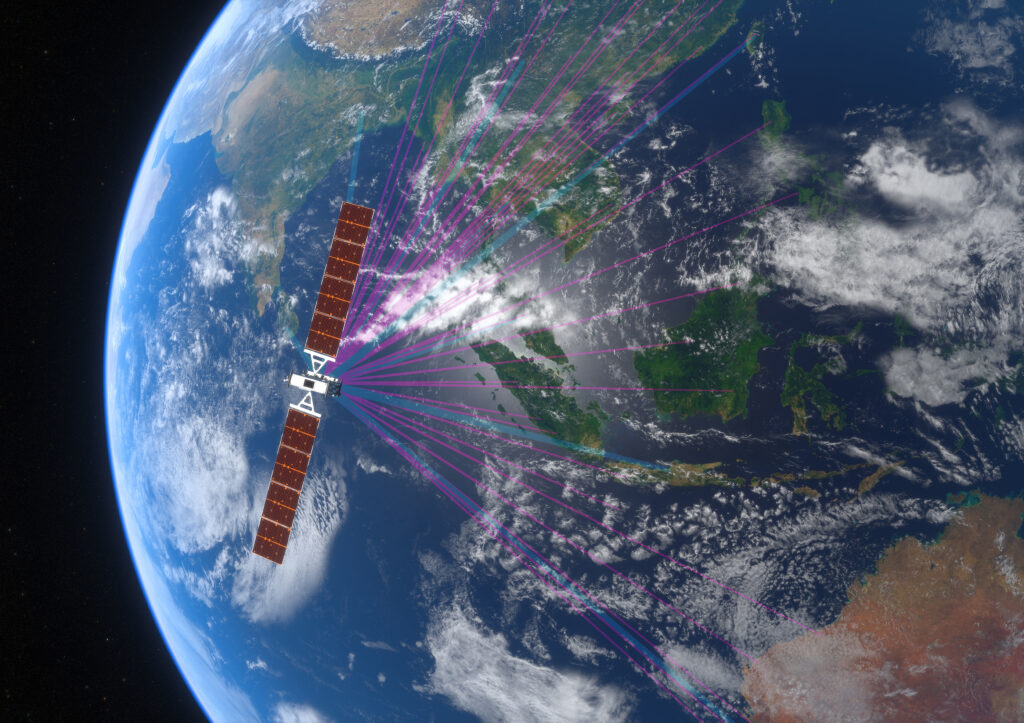 We believe in what Luxembourg stands for and in using space to bring new opportunities and people together. One of the objectives is to support Luxembourg in creating such opportunities and share the messages about what the country can offer in key domains, such as connectivity solutions.
Like Luxembourg, we are firm believers that technology advancements can enable the world to progress, but it is only when the world comes together and forms partnerships that this can happen.
What story do you want to tell by participating in the EXPO 2020?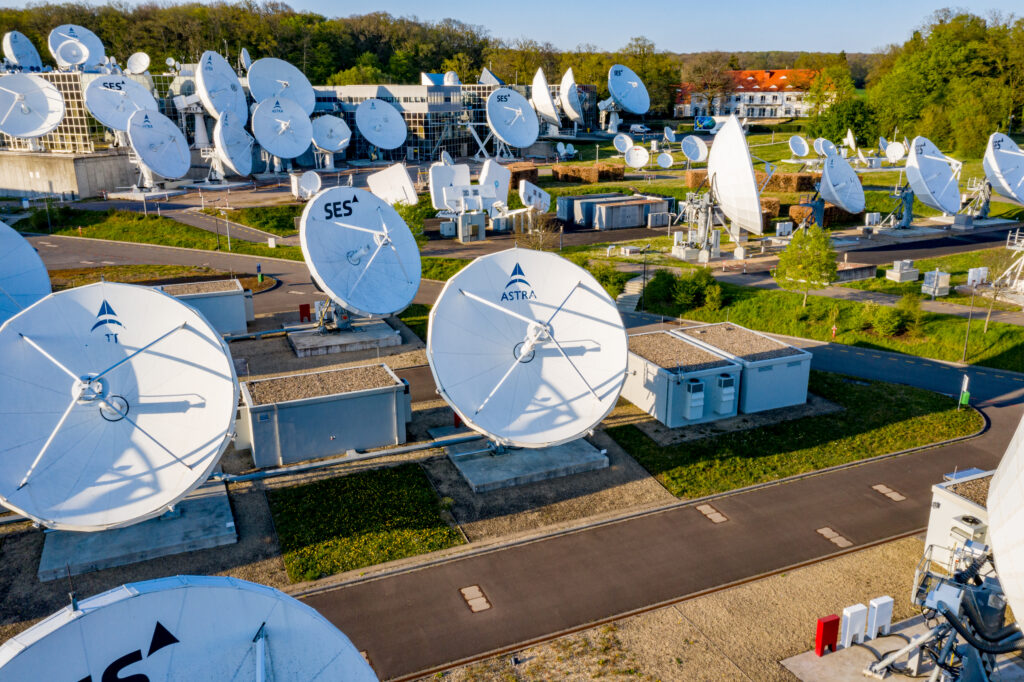 At SES, our purpose is to do the extraordinary in space to deliver amazing experiences everywhere on earth. And we do it all through our satellite and terrestrial network.
We combine a vast, intelligent network of satellite and ground infrastructure with industry-leading expertise to manage and deliver high-performance video and data solutions everywhere on the planet. With over 70 satellites in two different orbits, SES's reach is unlike any other.
For more than 35 years, our success has been built on sustainable innovation as we reliably connect more businesses, communities, and governments in more places and deliver linear and on-demand video content seamlessly around the clock.
Thanks to our network, broadcasters touch more viewers on more screens; mobile network operators expand into uncharted markets; peacekeepers receive real-time intelligence; passengers work and play online, and communities thrive in a digital world – in some of the most remote places on the planet.
We are proud of this success and continue to pursue technology innovation to be Luxembourg's leading space player.
Why are the UAE and the Gulf region particularly interesting for your company?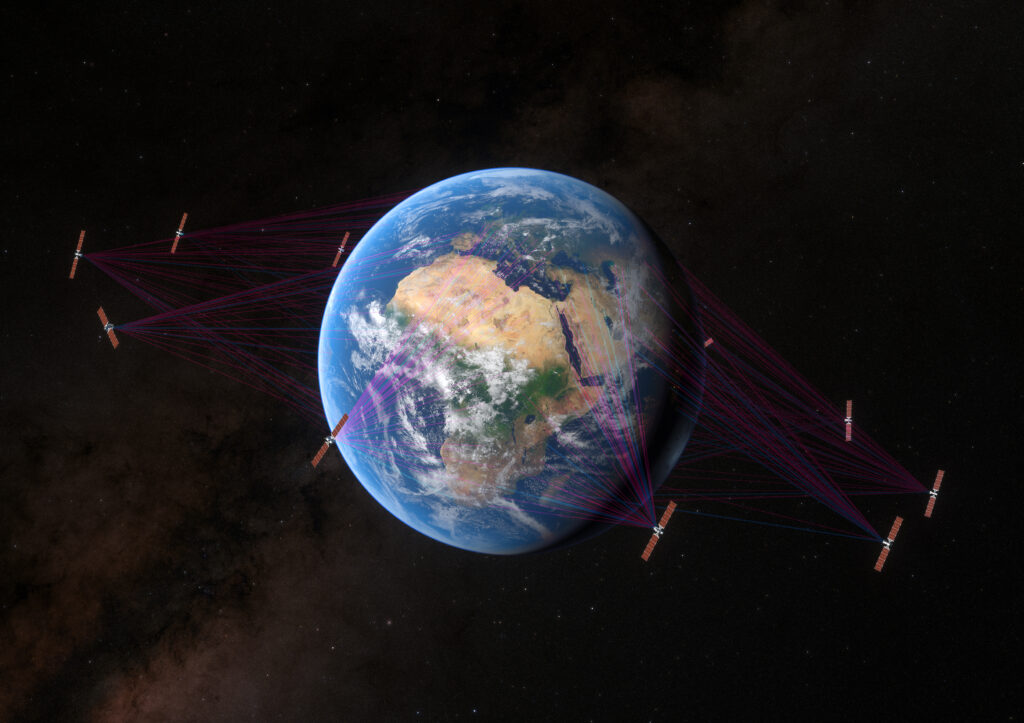 We deliver satellite-based services globally, and naturally, the Middle East is not an exception.
We have a long and successful history in the Middle East, being actively present in the region since the early 2000s, and this presence is only growing as our regional office in Dubai continues to expand. We continue to invest in the region and are committed to growing our business there.
We serve a wide range of customers being a trusted partner to telecommunications companies, mobile network operators, governments, connectivity, and cloud service providers, as well as broadcasters.
---