2021-06-23
Melusina and the founding myth of Luxembourg City
Luxembourg was founded in 963 when Count Siegfried acquired the "Bockfiels" (Bock promontory), on which he built a castle called "Lucilinburhuc", which later became Luxembourg City.
Following the legend of Melusina, Count Siegfried was a keen hunter. On one of his hunting trips, he lost his way and ended up in the beautiful Alzette valley, close to the "Bockfiels", upon which stood the ruins of a Roman castle.
Suddenly, he heard a wonderful song coming from the rock. Following the sound, he saw a beautiful girl sitting high among the ruins of the old castle: Melusina.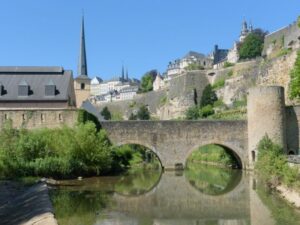 Captivated, he could not forget her and often return to the place in order to see her again.
When he finally found her again, he declared his love and asked her to become his wife.
She accepted, but under two conditions: she should never be required to leave the cliffs and he would never ask to see her on Saturdays when she wished to be alone.
Siegfried swore that he would meet those demands.
He acquired the Bockfiels in order to allow Melusina not to leave it.
For years and years, the couple lived happy days, Melusina gave birth to seven children and Siegfried was true to his words.
But one day, jealousy overcame him, he could not resist the temptation and looked through the keyhole to see what his wife was doing on Saturdays.
He saw her lying in her bath, combing her hair, and he discovered that from the waist down, her feet were replaced by a fishtail.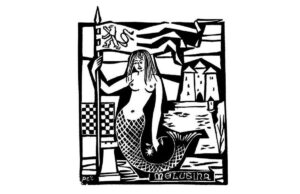 When Melusina noticed Siegfried had broken his promise, she fell into an abyss that opened up beneath her feet, never to be seen again.
The legend continues that she is bound to reappear on the rocks every seven years and waits for someone to free her. She has taken the form of a fiery snake and to free her, you'll have to use your mouth to take a key out of her mouth and throw it into the Alzette river.
If the curse remains unbroken, Melusina continues weaving a shirt, adding one stitch every seven years. The day she finishes the shirt, she will be delivered from her spell, but all of Luxembourg and its people will vanish into the rock with her.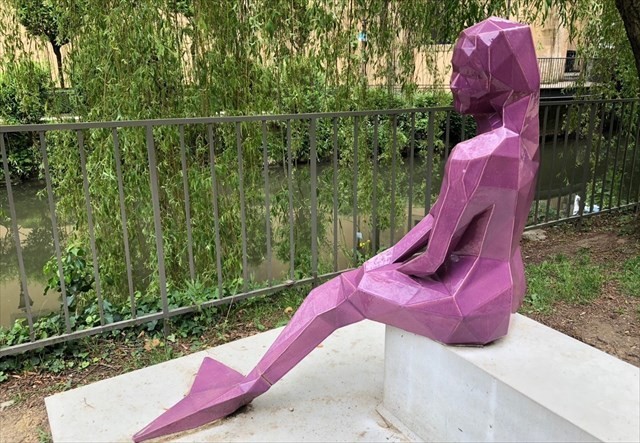 Come and have a walk on the banks of the river Alzette, just a few hundred meters from the city center, and discover the Melusina statue, created in 3D printing by Luxembourg artist Serge Ecker
Follow us on Facebook, Instagram, LinkedIn, Twitter and Youtube!