2020-06-08
Progress on the construction site: certificate for Best Practice Health and Safety
Despite the postponement of EXPO 2020 DUBAI, construction work continues on the site of the Luxembourg pavilion in Dubai, while respecting very strict health and safety measures, intended to contain the spread of the virus and to protect the health of workers.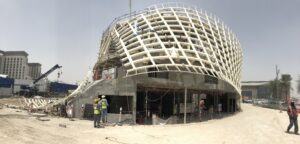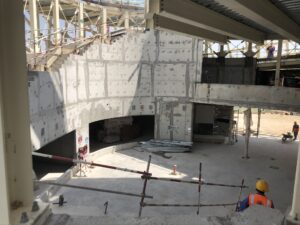 At the beginning of June, several workers working on the Luxembourg pavilion were awarded a "Certificate for best practice in health and safety" in recognition of their excellent work.
You can follow the progress of the construction thanks to timelapse camera pictures on our «construction» page.